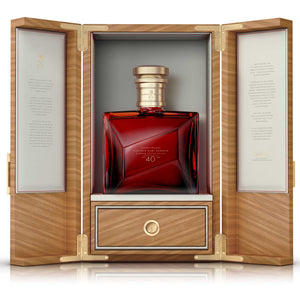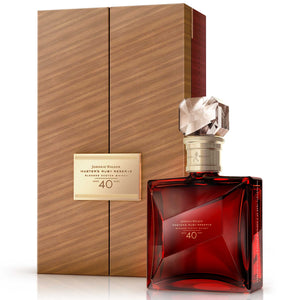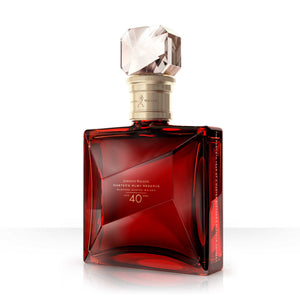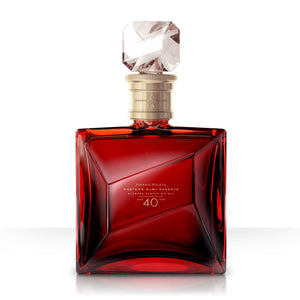 Only 398 Bottles Produced Globally
Johnnie Walker Master's Ruby Reserve is a rich, perfectly balanced 40-year-old Scotch, made in celebration of Master Blender Jim Beveridge's ruby anniversary at Johnnie Walker.
×
This is an approximate rendering, actual position of engraving will be on the back of the bottle.
Personalise Your Bottle
Make this product extra special for yourself or create the perfect gift with an engraved message. Please input up to three lines of text for your message. Engraving Available in English and Chinese.
Guidelines on message content:
No foul, hate or discriminatory language
Nothing to suggest inappropriate consumption of alcohol, i.e. consumption by those below legal purchase age
Any mention of names in the message should have a valid reason doing so
Please select an engraving before agreeing to the Terms of Service.
Tasting Notes
Appearance
Johnnie Walker Master's Ruby Reserve is deep amber in colour.
Body
Full-bodied and rich.
Nose
On the nose, there are rich layers of treacle toffee from Cambus, caramelised apple and autumnal soft fruit from Pittyvaich, before waves of dark chocolate, plums and cherries slowly unfold. Notes of dark fruits from Royal Lochnagar and Cragganmore combine with pink peppercorn spice and sea salt.
Palate
On the palate, this whisky is full-bodied and rich. Initial layers of Talisker and Port Ellen's warming maritime smoke combine with cocoa nibs, perfectly balanced by the berries and currants of Glendullan and Carsebridge. Notes of caramelised apples, pears and maraschino cherries emerge
Finish
Johnnie Walker Master's Ruby Reserve has a lingering finish of pepper and demerara sugars.