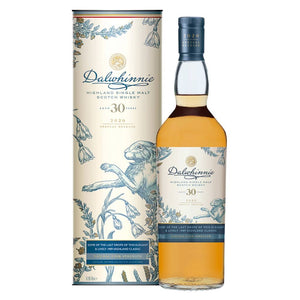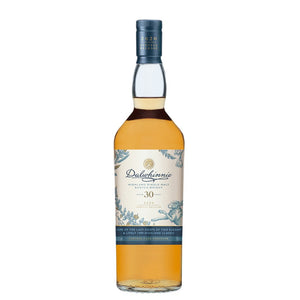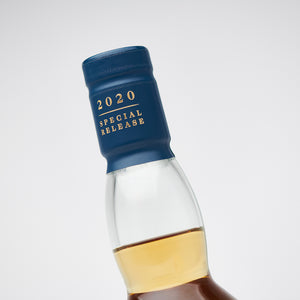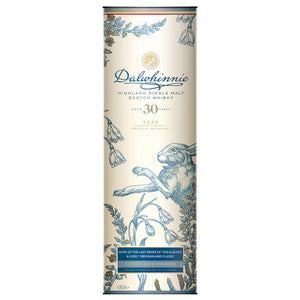 This ultra-rare single vintage Dalwhinnie has an astonishing bright intensity for its age and comes uniquely from refill American oak hogsheads, all of which was casked in 1989. Three decades of maturity have bought a fine elegance to the vibrant distillery character, allowing its moorland aromas to peak. The result is smoothly sweet, yet also surprisingly peppery.
From the highest distillery in Scotland, part of her coldest inhabited community, Dalwhinnie is a mountain malt. It is as well adapted to its location and as lively in taste as the nearby mountain hares that box for supremacy in spring. The aroma is gentle; sweet and fragrant with herbal scents, subtle traces of butterscotch and hard fruit candy, and a base of spicy wood. The texture is smoothly creamy, the vibrant taste richly sweet overall, with a drying, gradually building peppery-spicy warmth. The finish is long and delightfully warming.
A very limited high-aged release of only 6,978 bottles available worldwide.
×
This is an approximate rendering, actual position of engraving will be on the back of the bottle.
Personalise Your Bottle
Make this product extra special for yourself or create the perfect gift with an engraved message. Please input up to three lines of text for your message. Engraving Available in English and Chinese.
Guidelines on message content:
No foul, hate or discriminatory language
Nothing to suggest inappropriate consumption of alcohol, i.e. consumption by those below legal purchase age
Any mention of names in the message should have a valid reason doing so
Please select an engraving before agreeing to the Terms of Service.
Tasting Notes
APPEARANCE
Deep gold, straw. Good beading.
BODY
Medium.
NOSE
Mellow in feel, with some prickle, and slightly dry. The aroma is reserved, dusty and somewhat closed to start with. Sweet and fragrant with moorland scents and dried herbal notes, subtle traces of butterscotch and boiled sweets, and a pencil-box base of new wood. Adding water brings up a subtle hint of match striker.
PALATE
At natural strength, smoothly creamy and slightly astringent in texture, the vibrant taste richly sweet overall, with a drying, gradually building peppery-spicy warmth. With a good drop of water, the taste profile is barely altered, but the taste is now more even-tempered as well as sweet and spicy, and clean and fresh too.
FINISH
Long and warming. Water cools the heat, yet leaves some warm spice in the aftertaste.