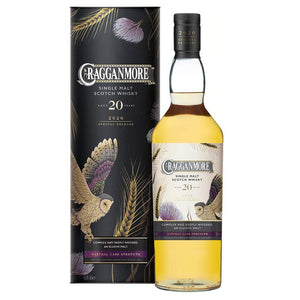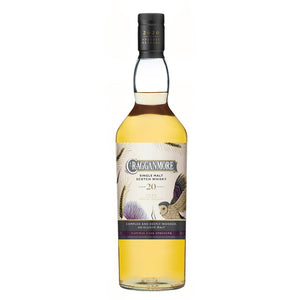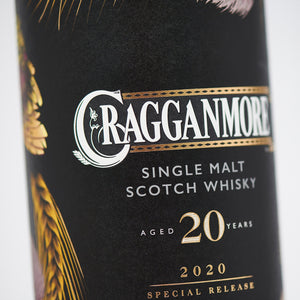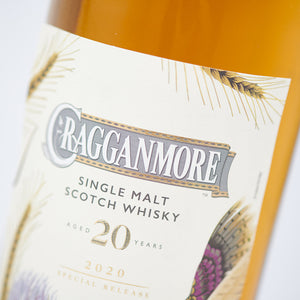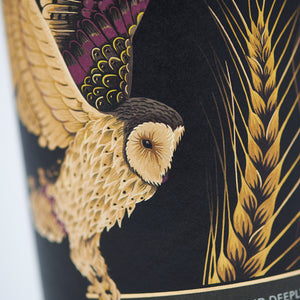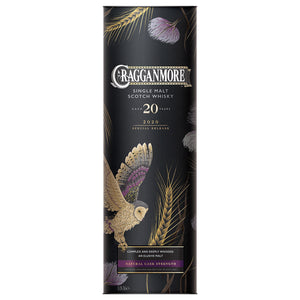 A Cragganmore of this age has never been released from the distillery, making this elusive malt a much-anticipated expression. In addition, sweet and mellow woody notes emerge from this small-batch, patiently matured over 20 years in a mix that included new fresh-charred American oak casks. Cragganmore is a highly respected Speyside malt founded by a giant among distillers, John Smith. The ethereal aromas are among the most complex to be found in any malt, appearing and disappearing mysteriously like the ghostly flight of the Barn Owl as it quarters the wooded Speyside glens at twilight in search of its prey. Showing the sweet and spicy effects of part maturation in new oak, this expression explores the woods just as deeply. The mellow nose is sweet overall, revealing fruity top notes of ripe pear, soft melon and green banana, then more savoury hints of soft glove leather and sanded hardwood. The texture is creamy-smooth while the taste is rich and not quite as sweet, delightfully balanced by a savoury mid-palate. The finish is long, velvety and spicy-dry.
×
This is an approximate rendering, actual position of engraving will be on the back of the bottle.
Personalise Your Bottle
Make this product extra special for yourself or create the perfect gift with an engraved message. Please input up to three lines of text for your message. Engraving Available in English and Chinese.
Guidelines on message content:
No foul, hate or discriminatory language
Nothing to suggest inappropriate consumption of alcohol, i.e. consumption by those below legal purchase age
Any mention of names in the message should have a valid reason doing so
Please select an engraving before agreeing to the Terms of Service.
Tasting Notes
Appearance:
Full, deep gold. Excellent beading and viscosity.
Body:
Medium.
Nose:
A mellow nose, with quite some prickle. Deeply wooded, the aroma is complex, with fruity top notes of ripe pear, Ogen melon, and green banana, then soft leather notes beneath suggest kid gloves, on a faint base of sanded hardwood. In part coming from maturation in new, fresh-charred American Oak, the aromas are sweeter than in regular expressions, yet with savory undertones. A little water softens the aroma and confirms its Speyside nature.
Palate:
At natural strength, again the influence of the long years in wood is felt. The texture is creamy-smooth, while the taste is rich and sweet, though not as sweet as the nose may suggest. That richness is soon delightfully balanced by a drying and savoury mid-palate. A dash of water (recommended) makes the taste even more delicious without altering the primary elements; it is smoother now, the warmth well-controlled.
Finish:
Long, velvet-smooth, dry and chilli-spiced. With water, smoother and longer; sweet-spicy, still with a lingering and now more mellow chilli pepper aftertaste.