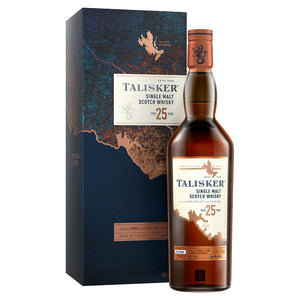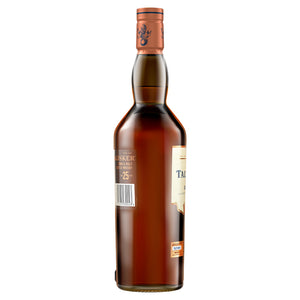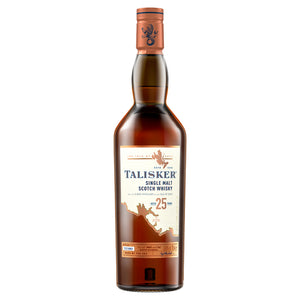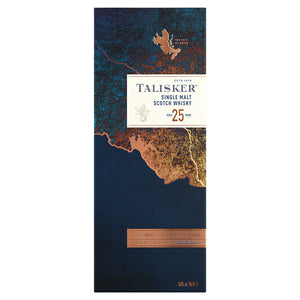 Earth richness, volcanic smoke and salt. Award winning Talisker 25 Year Old won Gold for the Best Single Malt in the 2017 International Whisky Competition.
Shaped by ancient terrain, our volcanic nature reveals a new facet, every time the elements hit. Talisker 25 Year Old invites you to taste the earthy richness over and over as an enduring power echoes.

×
This is an approximate rendering, actual position of engraving will be on the back of the bottle.
Personalise Your Bottle
Make this product extra special for yourself or create the perfect gift with an engraved message. Please input up to three lines of text for your message. Engraving Available in English and Chinese.
Guidelines on message content:
No foul, hate or discriminatory language
Nothing to suggest inappropriate consumption of alcohol, i.e. consumption by those below legal purchase age
Any mention of names in the message should have a valid reason doing so
Please select an engraving before agreeing to the Terms of Service.
Tasting Notes
Appearance
Warm Gold.
Nose
Seaweed and old oranges, with smoke in the distance and some chalk. Surprisingly fruity and juicy.
Body
Medium
Palate
Gentle start, with some acidity and saltiness that immediately builds in intensity. Extraordinary flavour development. Slow and sweet, then kicks in peppery and hot with balancing bitterness, salt and smoke.
Finish
Long, slightly bitter and very drying with a little smokiness.