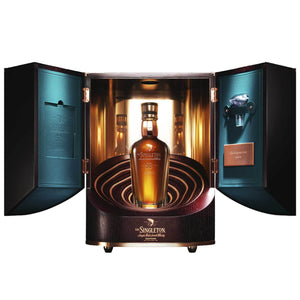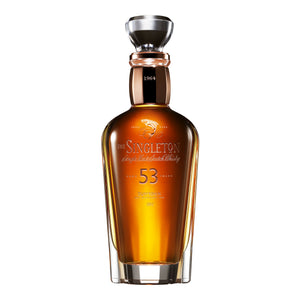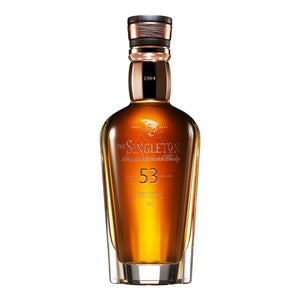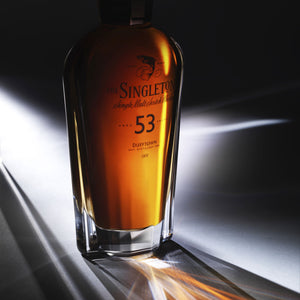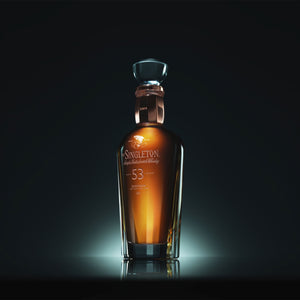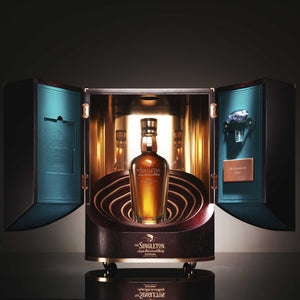 *Only 117 Bottles Produced Globally
The Singleton Paragon of Time is a collection of the oldest and rarest whiskies The Singleton has ever released. Each bottle is an incomparable expression of time. Such long-matured whiskies show a character and greatness only time could distil, shaped to perfection by our slow-crafting tradition.

The hand-turning of barley on the malting floor, gentle fermentation to extract a characterful spirit, small-batch distillation in a pair of coal-fired stills, a long conversation with a single oak cask for more than five decades; all have played their part.

The quintessence of the collection lies in time itself. Each year a single hand-picked hogshead will celebrate a special way in which time has refined the perfection of an exceedingly rare Single Malt Scotch Whisky, yielding just a precious few individually numbered bottles.

×
This is an approximate rendering, actual position of engraving will be on the back of the bottle.
Personalise Your Bottle
Make this product extra special for yourself or create the perfect gift with an engraved message. Please input up to three lines of text for your message. Engraving Available in English and Chinese.
Guidelines on message content:
No foul, hate or discriminatory language
Nothing to suggest inappropriate consumption of alcohol, i.e. consumption by those below legal purchase age
Any mention of names in the message should have a valid reason doing so
Please select an engraving before agreeing to the Terms of Service.
Tasting Notes
APPEARANCE
Golden brown in colour, when swirled in the glass long legs form that show lightness, just as their spacing conveys the passage of time.
BODY
The texture feels light and smooth on the tongue.
NOSE
Initial aromas of rose water, with a little candle wax. Rich, sweet-scented, and fruity, the exotic tropical and berry fruits at its heart sit on an aromatic base with hints of dried lavender or scented leather.
PALATE
The taste is sweetly fruity, with dried figs and hints of toffee, and a delightful freshness seems to cool the palate. In time, the dried fruits become richer.
FINISH
Long, sweet and elegantly drying. Warming too, with a faint smokiness and a hint of ginger in the aftertaste.