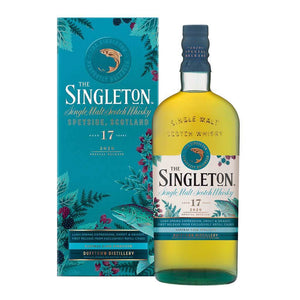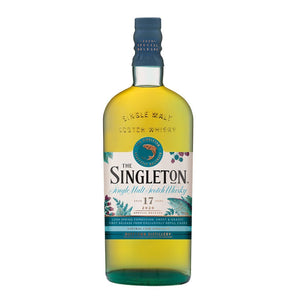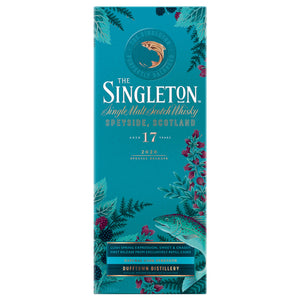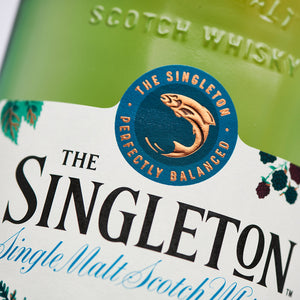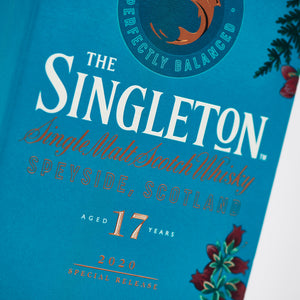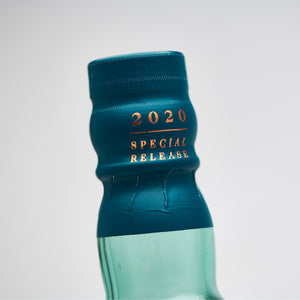 This unusual first-ever exclusively refill cask release of The Singleton Dufftown has been matured for seventeen years in refill American oak hogsheads, to showcase the fresh, spring-like nature of this slowly crafted single malt.

The Singleton is renowned for the smoothness and balance of its whiskies, which match the liveliness and vigour of the leaping salmon in the fast flowing rivers of the Highlands of Scotland. The Singleton Dufftown is particularly known for its elegant grassy and fruity aromas and tastes.

The mellow aromas mark this as a classic Speyside malt, with a first sweet impression of honeycomb and beneath, a floral note of dry grasses with hints of fruit on an earthy base. The texture is creamy-smooth and coating, while the taste is sweet, rich and perfectly balanced. There is a warming, drying finish, with a peppery spiciness.
×
This is an approximate rendering, actual position of engraving will be on the back of the bottle.
Personalise Your Bottle
Make this product extra special for yourself or create the perfect gift with an engraved message. Please input up to three lines of text for your message. Engraving Available in English and Chinese.
Guidelines on message content:
No foul, hate or discriminatory language
Nothing to suggest inappropriate consumption of alcohol, i.e. consumption by those below legal purchase age
Any mention of names in the message should have a valid reason doing so
Please select an engraving before agreeing to the Terms of Service.
Tasting Notes
APPEARANCE
Dry white wine, with pale yellow lights. Good beading.
BODY
Light to medium.
NOSE
Mellow and mild overall, with hardly any prickle. The first impression is of honeycomb; spun honey, but also a trace of beeswax. Beneath this is a faint floral note of dry grasses or wallflowers, with fresh orchard fruits on an earthy base. A little water softens the nose and adds pear drop boiled sweets, making all the aromas more evident.
PALATE
At natural strength the texture is creamy-smooth, the taste intense and sweet overall, and both drying and slightly coating as that hint of beeswax re-appears. With water the effect is smoother and sweeter, the intensity reduced.
FINISH
Quite long and warming with white pepper, becoming chili in the aftertaste. Lightly drying, it leaves the palate tingling. A drop of water starts to tame the chili-spice.