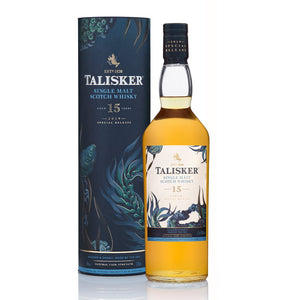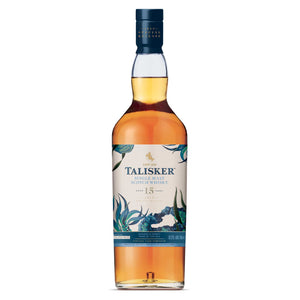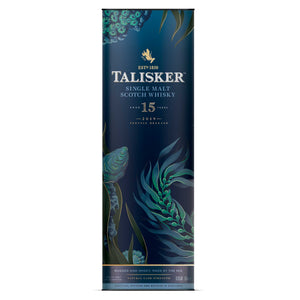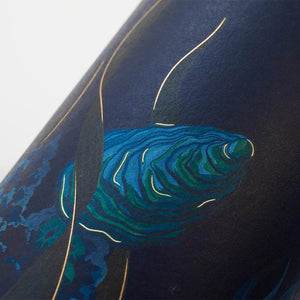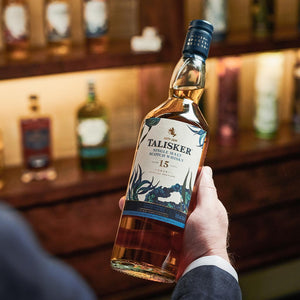 Talisker has been part of life on the shores of Skye since 1830 and today is the island's oldest working distillery. Famous the world over for a full bodied, rich character and powerful peppery finale, it is made by the sea, like the oyster beds that teem with life in the clear waters of the island's west coast.
This is the first-ever release of "The King o' Drinks..." as a 15 year old whisky matured only in freshly charred American oak hogsheads. They have imbued the sweetness, depth of taste and complexity of the mature distillery character with a fresh intensity.
The aroma is maritime, with the notes of sea salt, dry seaweed, peeling boat varnish and warm sand, on a base of smouldering peat. The texture is smooth, the taste unexpectedly rich and sweet before a growing spiciness comes through, with a pinch of salt and chilli pepper. The finish is long, spicy and drying.
×
This is an approximate rendering, actual position of engraving will be on the back of the bottle.
Personalise Your Bottle
Make this product extra special for yourself or create the perfect gift with an engraved message. Please input up to three lines of text for your message. Engraving Available in English and Chinese.
Guidelines on message content:
No foul, hate or discriminatory language
Nothing to suggest inappropriate consumption of alcohol, i.e. consumption by those below legal purchase age
Any mention of names in the message should have a valid reason doing so
Please select an engraving before agreeing to the Terms of Service.
Tasting Notes
Appearance
Full gold, with copper lights. Very good beading.
Nose
A mild nose-feel, with a noticeably spicy prickle, and lightly nose-drying.The aroma is immediately maritime, with notes of sea salt, dry seaweed, peeling boat varnish and warm sand, on a base of smouldering peat. Very spicy and malty. Honey and smoke. Even a drop of water suppresses much of this.
Body
Medium to full.
Palate
A mouth-filling texture at natural strength, the taste is at first unexpectedly rich and sweet before a spiciness asserts itself, with a pinch of salt. The trademark "chilli catch" as you swallow is still there, while the pepperiness on the palate comes across in complex waves of drying spiciness. Interestingly, all these tastes are enhanced by a little water, which makes the effect more rounded, sweeter, and spicier still.
Finish
Long and spicy, with a delightful after taste. Lightly drying. With water, longer, spicier and more peppery. Leaves a thread of smoke on the tongue.