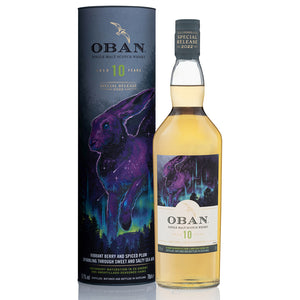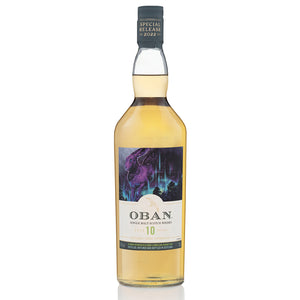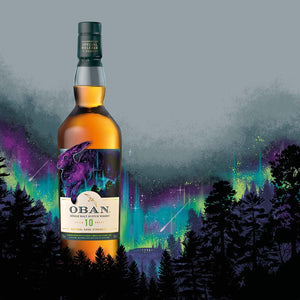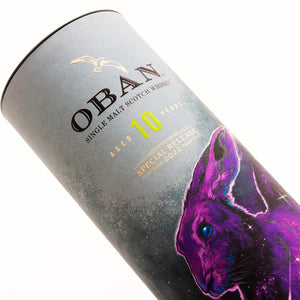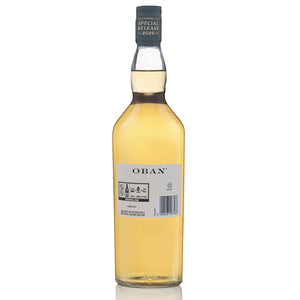 Gentle on the nose, with maritime aromas, this super-natural Oban has a rich personality on the palate; a second maturation in Amontillado casks gently bringing new layers of vibrancy and flavour.
×
This is an approximate rendering, actual position of engraving will be on the back of the bottle.
Personalise Your Bottle
Make this product extra special for yourself or create the perfect gift with an engraved message. Please input up to three lines of text for your message. Engraving Available in English and Chinese.
Guidelines on message content:
No foul, hate or discriminatory language
Nothing to suggest inappropriate consumption of alcohol, i.e. consumption by those below legal purchase age
Any mention of names in the message should have a valid reason doing so
Please select an engraving before agreeing to the Terms of Service.
Tasting Notes
Appearance
Pale, ethereal gold.​
Nose
Gentle in feel, with no prickle. The top notes are faint at first yet grow easier to make out, studded with maritime hints of salt crystal, edible seaweed, and ozone-fresh sea air. As the senses adjust a very faint smokiness appears, infused with mere suggestions of lint and light olive oil, and a light note of lemon citrus fruit.​
Body
Medium.​
Palate
The texture is soft and creamy-smooth, while the taste shines brightly with wine-fruit notes that carry hints of sweet violet and spiced plum. The fruit is balanced by a lively spiciness first met as saltiness mid-palate, then in a blazing dash of chili pepper. A little water softens the taste, taming the spiciness without altering the balance overall.​
Finish
Quite long and surprisingly peppery, leaving a smooth memory of chili pepper in the maritime aftertaste​.