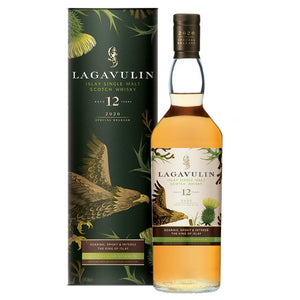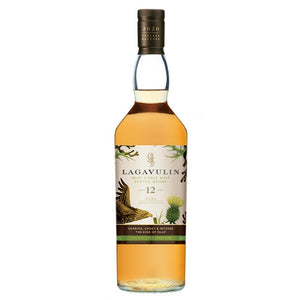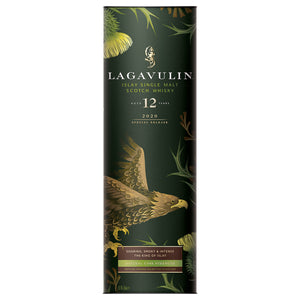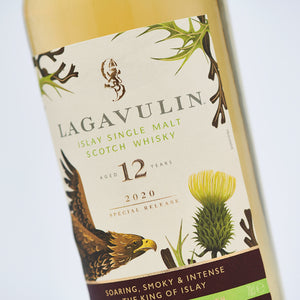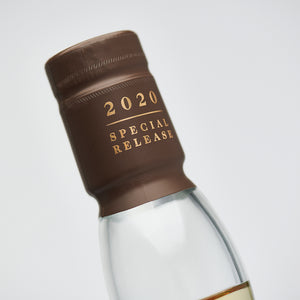 This single vintage Lagavulin has been matured in traditional refill American oak casks selected to give a perfect expression of distillery character. Soaring in taste and intensity, the flavour is powerful and assertive yet subtly sweet.
Lagavulin is an iconic Islay malt, its majestic spirit steeped in history for over two hundred years. Standing proud in a rocky bay crowned with a castle by the Lords of the Isles, who long ago ruled Islay, it reigns supreme today like the White-Tailed Eagle that soars high above the sea and shore nearby.
The aromas of this modern-day King of Islay are elusive until familiar hints of ash and linseed oil emerge. A light fruity note follows, as does a clean, fresh whiff of the sea, like breathing in the air of Lagavulin bay. The texture is smooth, the big taste sweeter than expected, intense and deeply smoky, with a long and commanding finish.
×
This is an approximate rendering, actual position of engraving will be on the back of the bottle.
Personalise Your Bottle
Make this product extra special for yourself or create the perfect gift with an engraved message. Please input up to three lines of text for your message. Engraving Available in English and Chinese.
Guidelines on message content:
No foul, hate or discriminatory language
Nothing to suggest inappropriate consumption of alcohol, i.e. consumption by those below legal purchase age
Any mention of names in the message should have a valid reason doing so
Please select an engraving before agreeing to the Terms of Service.
Tasting Notes
APPEARANCE
Pale gold; very pale straw. Good beading.
BODY
Medium.
NOSE
Mild overall, with light prickle. The top notes are unusually ashy for Lagavulin, but familiar hints of linseed oil soon reassure. Gradually fruity notes of hard candy (boiled sweets) emerge, as does a clean, fresh suggestion of the sea, like sniffing the sea air in a fishing harbour. With water, the aromas reduce and the more pungent, smoky notes come slightly forward.
PALATE
At natural strength, soft and smooth in texture with a big taste that is sweeter than expected. Smoky too, with a little salt. A clean, fresh Lagavulin that is very lightly drying mid-palate. The sweetness is more prominent with water when the tastes are reduced yet broadly unchanged.
FINISH
Long and very smoky, as the smokiness comes through much more strongly. Lightly drying, with an appetising salty aftertaste. With water, sweeter, though the smokiness still reasserts itself in the aftertaste.