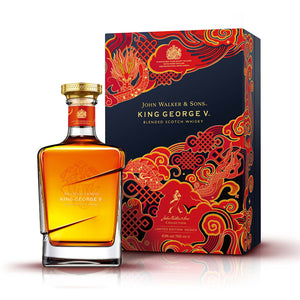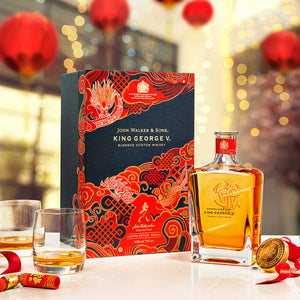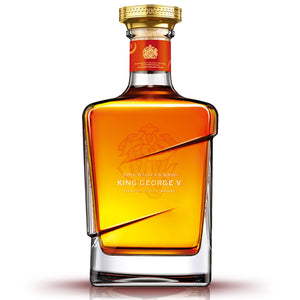 The first-of-its-kind Limited Edition design for John Walker & Sons King George V was launched recently to celebrate 2021.
It is a rare combination of exquisite Scotch whiskies, drawn from extremely rare, precious casks, including irreplaceable whiskies from the now silent distillery of Port Ellen. An elegantly rich and creamy whisky it has rarity reflected in every drop, and this new limited-edition design is the perfect gift.
The design celebrates this year's Year of the Ox, with bespoke artwork that is a modern take on traditional Chinese patterns and designs - inspired by Asian couture. Featuring a contemporary knot design as a nod to the traditional practice of weaving and hanging knots for good fortune for the new year. Every drop of Johnnie Walker is an invitation to a moment shared - and moments yet to come.
×
This is an approximate rendering, actual position of engraving will be on the back of the bottle.
Personalise Your Bottle
Make this product extra special for yourself or create the perfect gift with an engraved message. Please input up to three lines of text for your message. Engraving Available in English and Chinese.
Guidelines on message content:
No foul, hate or discriminatory language
Nothing to suggest inappropriate consumption of alcohol, i.e. consumption by those below legal purchase age
Any mention of names in the message should have a valid reason doing so
Please select an engraving before agreeing to the Terms of Service.
Tasting Notes
Inspired by the great whiskies made during the reign of King George V, our team of whisky experts have carefully recreated the elegant signature flavours and style of that era.

Rich fruit and an abundance of spice are perfectly balanced with creamy vanilla sweetness, carried on wisps of maritime Port Ellen smoke for a long, indulgent finish.