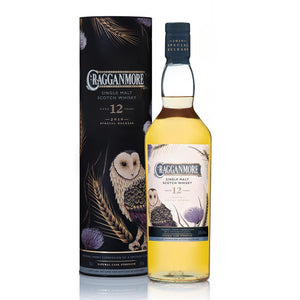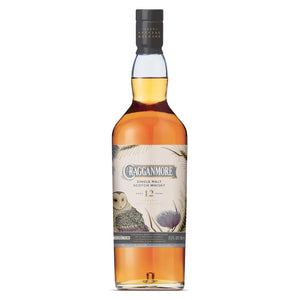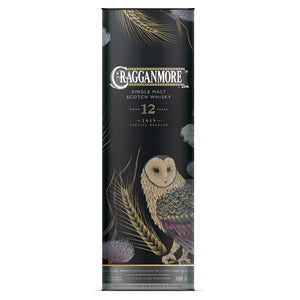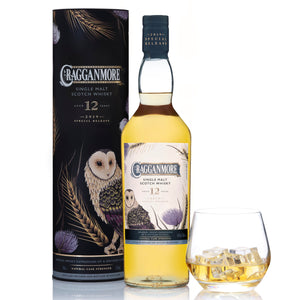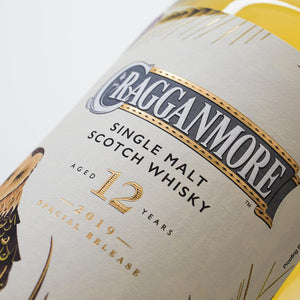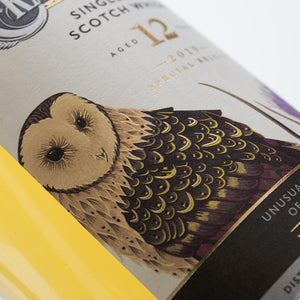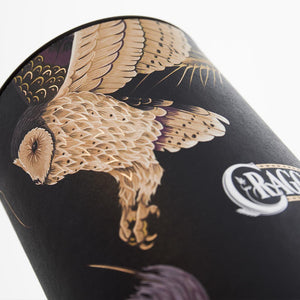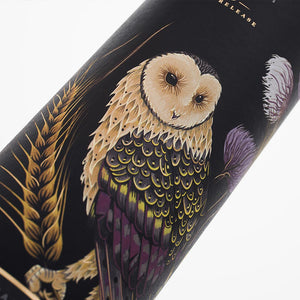 Usually unpeated, Cragganmore is a highly respected Speyside Single Malt founded by a giant among distillers, Jon Smith. The ethereal aromas are among the most complex to be found in any malt and a fitting match for the ghostly flight of the Barn Owl as it quarters the twilight Speyside glens nearby in search of its prey.
This is a small, experimental batch of cask strength and medium-peated Cragganmore matured in traditional refill American oak casks. In a style never released by the distillery before, it wreathes the elegant, smooth distillery character in a wholly unexpected aromatic and spicy smokiness.
×
This is an approximate rendering, actual position of engraving will be on the back of the bottle.
Personalise Your Bottle
Make this product extra special for yourself or create the perfect gift with an engraved message. Please input up to three lines of text for your message. Engraving Available in English and Chinese.
Guidelines on message content:
No foul, hate or discriminatory language
Nothing to suggest inappropriate consumption of alcohol, i.e. consumption by those below legal purchase age
Any mention of names in the message should have a valid reason doing so
Please select an engraving before agreeing to the Terms of Service.
Tasting Notes
APPEARANCE
Pale straw, un-oaked white wine. Good beading.
BODY
Light to medium.
NOSE
A mild nose overall, with light prickle. The aroma is initially elusive, both sweet(boiled sweets, apple pie) and savoury (soft leather, sanded wood), and with a wisp of fragrant peat-smoke. Ashy notes, as with a spent fire. A drop of water sweetens and mellows the nose further. Becomes more smoky in the development.
PALATE
At natural strength, pleasantly smooth in texture; the taste is immediately rich, sweet and savoury, then unexpectedly and appealingly becomes smoky. Adding a drop of water makes it really smooth, and slightly sweeter, yet it remains appetisingly savoury. The spiciness and smokiness still come through, and linger in the finish.
FINISH
Smoothly smoky, spicy and warming; lightly drying, with a lingering thread of smoke and a pleasing after taste. With water, smoother and longer. Leaves an intriguing memory of smoke on the tongue.