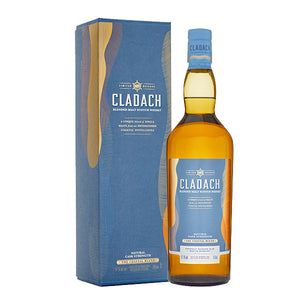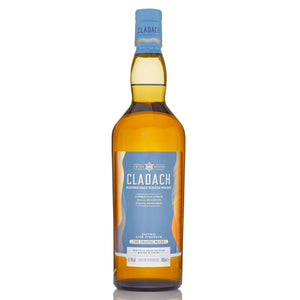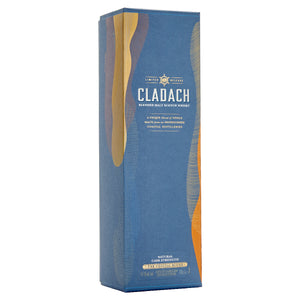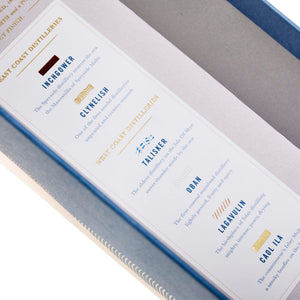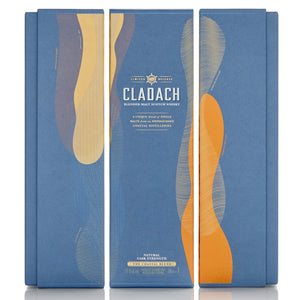 The first-ever master blend of whiskies from six famous coastal single malt distilleries: Caol Ila, Clynelish, Lagavulin, Oban, Inchgower and Talisker. A gloriously pleasing and affirming whisky that captures the character of coastal malts perfectly.
Cladach is master-blended from the signature single malts of six distinguished coastal distilleries, island and mainland in equal measure. From fruity Oban on the west coast via smooth Clynelish on the East to tangy Inchgower at the mouth of the Spey, each of the mainlanders has a different style. So too on the islands, where thunderous Talisker exemplifies the rocky Isle of Skye, while smoky Caol Ila and intense Lagavulin come from peat-rich Islay.
Cladach is a Gaelic word meaning 'shoreline', and the geology and natural flora on the shores around each distillery both inspired the blend itself and gave our designers the visual stimulus to characterise each distillery's contribution to it on the unique and strikingly contemporary pack design.
×
This is an approximate rendering, actual position of engraving will be on the back of the bottle.
Personalise Your Bottle
Make this product extra special for yourself or create the perfect gift with an engraved message. Please input up to three lines of text for your message. Engraving Available in English and Chinese.
Guidelines on message content:
No foul, hate or discriminatory language
Nothing to suggest inappropriate consumption of alcohol, i.e. consumption by those below legal purchase age
Any mention of names in the message should have a valid reason doing so
Please select an engraving before agreeing to the Terms of Service.
Tasting Notes
Appearance
Full gold with amber lights.
Nose
Extremely smooth, with maritime aromas of salt, warm sand, seaweed and varnish that surround a vinous central core, on a peppery base. Rapidly opens into richer notes of honey, lemon and fruit cake. Cooling, with fresh mint and beeswax; then lighter, with sea-air, a floral note and glimpses of smoke. Mildly drying. Later, warm malted cereal, then spearmint and a trace of olive brine.
Body
Medium to firm.
Palate
Instantly pleasing, with a taste to match the nose: salty after a lightly sweet start, with faint fruity and oily notes. A smoky warmth, rich in honey and citrus notes. Then sweet, grainy, caramel notes, soft fresh mint and liquorice.
Finish
Fabulously pungent, spicy and warming, with a beautiful balance of smoke, cereal and chewy tannins. Orange skin and salt; then late vanilla. Highly compelling and precisely balanced throughout.