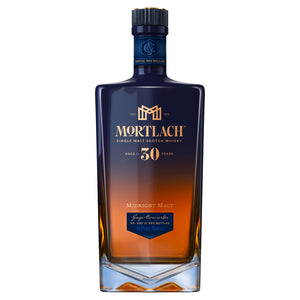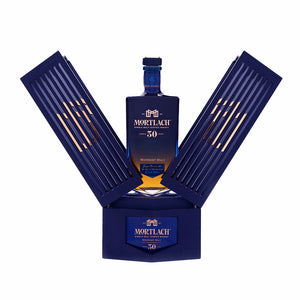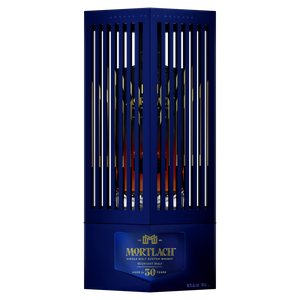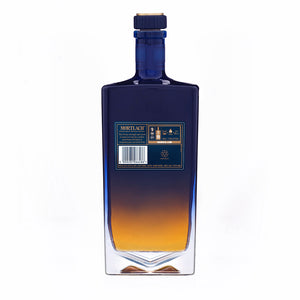 A rich, deep, dark whisky to savour slowly in the darker hours. Aged 30 years, finished through a three cask finish of bold provenance: refill American Oak & European Oak combined, split to finish in Bordeaux, Guatemalan Rum & Calvados seasoned casks then finally married in custom quarter casks.

"A splendid example of Mortlach, this has tell- tale savoury/meaty notes yet retains a freshness that is unusual for a whisky of this age." Charles MacLean
Limited batch release, only 350 bottles released annually.
×
This is an approximate rendering, actual position of engraving will be on the back of the bottle.
Personalise Your Bottle
Make this product extra special for yourself or create the perfect gift with an engraved message. Please input up to three lines of text for your message. Engraving Available in English and Chinese.
Guidelines on message content:
No foul, hate or discriminatory language
Nothing to suggest inappropriate consumption of alcohol, i.e. consumption by those below legal purchase age
Any mention of names in the message should have a valid reason doing so
Please select an engraving before agreeing to the Terms of Service.
Tasting Notes
Appearance
Old gold, dull amber. Excellent beading.
Nose
A mellow nose with some initial prickle. This settles in time to reveal a savoury and faintly herbal top note, suggesting pork crackling sprinkled with dry sage. Beneath lies a deeper, more vinous note with intriguing and rich notes of dark rum, toffee brittle and drying traces of chocolate.
Body
Full.
Palate
A richly winey, apple fruity and mouth-watering start delights the palate, backed by a long spicy intensity with a delicious black pepper note that really persists.
Finish
Long, sweet and deep-flavoured, with a light peppery spiciness. With water, still sweet and softer, with the spicy heat joined by a suggestion of mint chocolate in the lingering aftertaste.