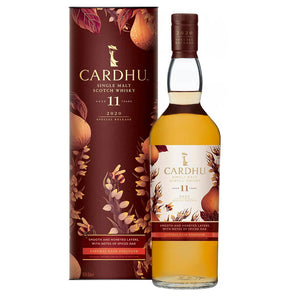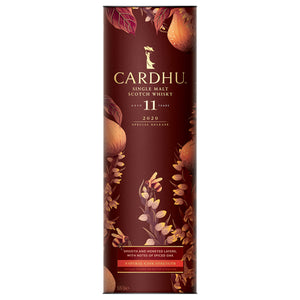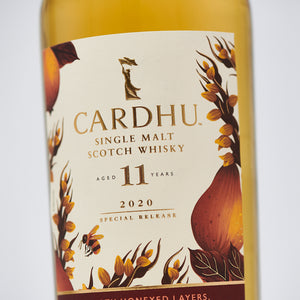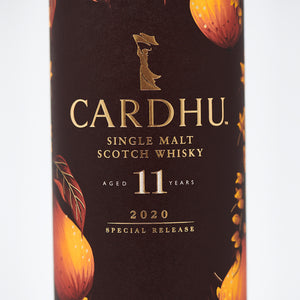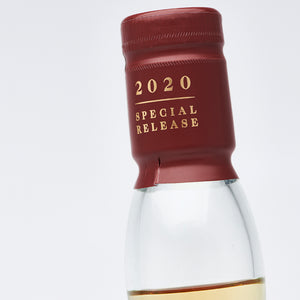 Cardhu, the Queen of Speyside malts, has a generous spirit that is as well matched to that of the hard-working founder, Helen Cumming, as it is to that of the busy bees that pollinate the hillside heather through the long days of summer.

Clean, elegant and perfectly poised, this Cardhu was made in small batches and matured in refill casks, as well as new and ex-bourbon American oak, drawing out tones of floral sweetness and spicy intensity in a playful exchange between wood and whisky. Notes of fresh orchard pear, green apple, grape and pineapple join a trace of lemon peel on the nose, with a gentle mossy base. The texture is creamy-smooth, the taste sweet then juicy, with a buttery richness. Of a good length, the finish is spicy, with lingering warmth.

A unique release with very limited availability worldwide.

×
This is an approximate rendering, actual position of engraving will be on the back of the bottle.
Personalise Your Bottle
Make this product extra special for yourself or create the perfect gift with an engraved message. Please input up to three lines of text for your message. Engraving Available in English and Chinese.
Guidelines on message content:
No foul, hate or discriminatory language
Nothing to suggest inappropriate consumption of alcohol, i.e. consumption by those below legal purchase age
Any mention of names in the message should have a valid reason doing so
Please select an engraving before agreeing to the Terms of Service.
Tasting Notes
APPEARANCE
Pale gold. Good beading.
BODY
Medium.
NOSE
Mellow in feel, with light prickle. A hint of new wood pencil cases introduces freshly juicy, fruity top notes of green apple, green grape and pineapple, which gradually come together with a trace of lemon peel as a sweet fresh fruit salad, on a faintly mossy base. A drop of water adds a further juicy note of boiled fruit sweets.
PALATE
At natural strength, a creamy-smooth texture and a sweet then juicy taste with traces of fondant mid-palate; deliciously buttery, hot and spicy, recalling toasted hot-cross buns. Slightly sweeter at reduced strength and buttery-soft, with enhanced pepper. Drying lightly overall.
FINISH
Quite long, with some white pepper for a lingering warmth.