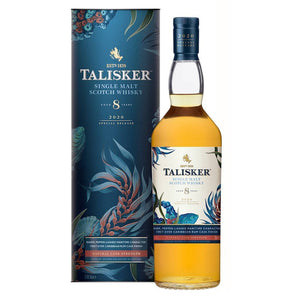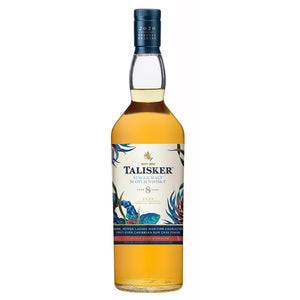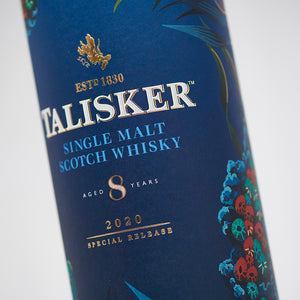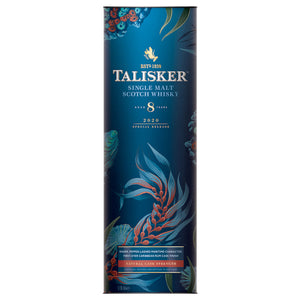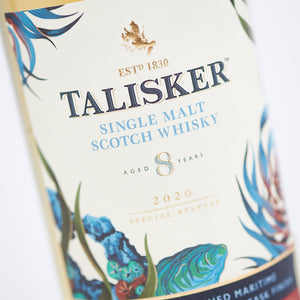 From a malt rich in maritime character, this adventurous release of Talisker is the first ever to be finished in pot-still Caribbean rum casks. They have enlivened the marine scents and peppery punch of this Skye distillery's colourful character with the rich, dark and exotic sweetness of warmer climes.

Founded in 1830, Talisker was the first distillery licensed on Skye and remains the island's oldest working distillery. Famous for a full-bodied, rich character and powerful peppery finale, it is made by the sea, like the oyster beds that teem with life in the clear waters of the island's west coast.

Deep, caramel aromas are balanced by sea salt, dry seaweed and warm sand on a smoky barbecue base. The texture is smooth, the taste hugely rich and sweet before the classic Talisker heat builds with a dash of salt and chilli pepper to a smoky, peppery and drying finish.

×
This is an approximate rendering, actual position of engraving will be on the back of the bottle.
Personalise Your Bottle
Make this product extra special for yourself or create the perfect gift with an engraved message. Please input up to three lines of text for your message. Engraving Available in English and Chinese.
Guidelines on message content:
No foul, hate or discriminatory language
Nothing to suggest inappropriate consumption of alcohol, i.e. consumption by those below legal purchase age
Any mention of names in the message should have a valid reason doing so
Please select an engraving before agreeing to the Terms of Service.
Tasting Notes
Appearance
Golden, with greenish lights. Good beading.
Body
Medium.
Nose
A light nose-feel with some prickle. The top notes are sweet and maritime, with hints of molasses and crystalline sugar vying with dry seaweed, crystal salt, and iodine, then 'pear drop' boiled fruit sweets below, on a smoky base with traces of charred meat. A drop of water softens the attack, increasing the maritime character, and reducing the sweet notes while introducing a hint of smoke.
Palate
A soft, smooth texture and a big taste; salty and especially, lightly sweet, before the full-on Talisker pepperiness takes over. Very drying. Water rounds it, softening the rich sweetness and bringing up the pepper, but the profile is similar.
Finish
Long, hotly peppery and drying, finishing sweet and smoky with the typical Talisker chilli-pepper 'catch' in the swallow. With water more rounded but similar, leaving a thread of smoke on the tongue.