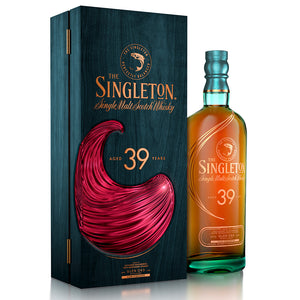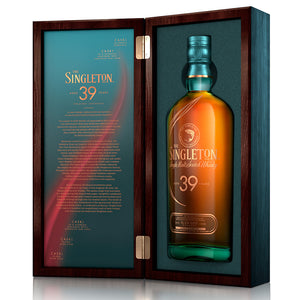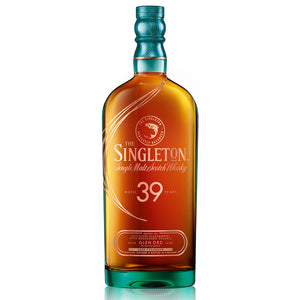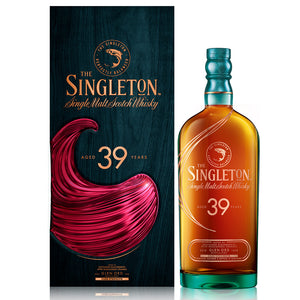 Emerging from the oak after a 39 year quest to epitomize the intensity and lavishness of exquisite European wines through whisky flavour, is a Single Malt Scotch unlike any that has come before it. Rich and succulent blackberries burst onto the palate, while a sumptuous whisper of crumbled muscovado sugar leaves the taste buds tantalized.
27 years ago, Maureen took an elegant 12 year old Singleton malt whisky, and rehoused it in a hand selection of European Oak casks which had previously held Port Wine, Red Wine and a Blend of PX & Oloroso Wines. After more than a quarter century, Maureen married these whiskies together in casks which previously held the most celebrated of European Wines – French Bordeaux casks.
The result, a rare vintage resounding with depth and complexity for an unparalleled taste experience.
×
This is an approximate rendering, actual position of engraving will be on the back of the bottle.
Personalise Your Bottle
Make this product extra special for yourself or create the perfect gift with an engraved message. Please input up to three lines of text for your message. Engraving Available in English and Chinese.
Guidelines on message content:
No foul, hate or discriminatory language
Nothing to suggest inappropriate consumption of alcohol, i.e. consumption by those below legal purchase age
Any mention of names in the message should have a valid reason doing so
Please select an engraving before agreeing to the Terms of Service.
Tasting Notes
Appearance: A vibrant, richly fruity and smooth Singleton of Glen Ord that can really be enjoyed at natural strength, and also has complex aromas that reward longer study.
Nose: The nose-feel is mellow and the aroma is profoundly complex. Mild at first and vinous, with fruity top notes suggesting a rich fruit cake with wine-soaked raisins, candied orange peel and toasted almonds. Later some butterscotch emerges, with a slightly burnt edge to the cake. Water dials back the fruit and introduces a cooling effect.
Body: Medium to full.
Palate: At natural strength, light yet creamy-smooth; a very slightly waxy texture and a mouth-watering, sweet start with a notablyfruity clove-studded spiciness. Then gently drying, with more spice towards the end yielding a light peppery warmth. Richly flavoured and well balanced, it drinks well straight. With just a dash of water the texture is thinner and the sweetness comes forward slightly; there is a shake of salt now at the expense of the spicier warmth, which returns in the finish.
Finish: Very long, fruity and warming, with a lingering spicy warmth and hint of salted plums in the aftertaste. The latter is increased by a drop of water, when the whole aftertaste becomes unusually menthol-cool, with perhaps a suggestion of cherry liqueur chocolates.