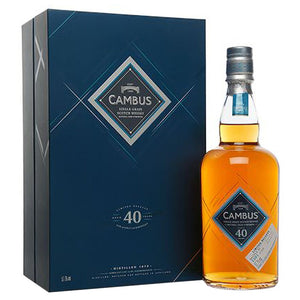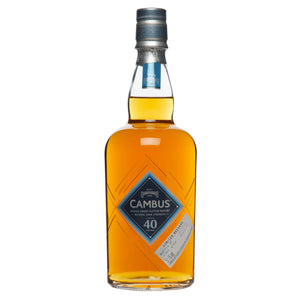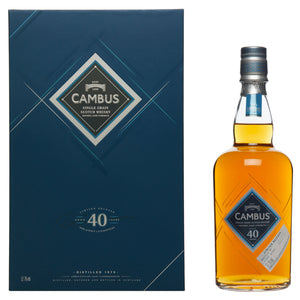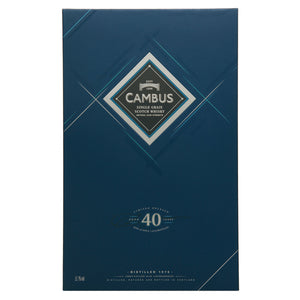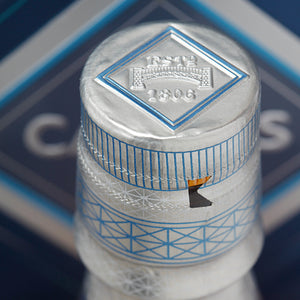 40 Years Old Natural Cask Strength Single Grain Scotch Whisky from Cambus, a closed distillery near Alloa. It is the oldest Cambus ever released by the original distillers. The third single grain whisky to be bottled as a Special Release and very interesting to compare with the recent 40 year old THE CALLY bottling. Highly approachable and very rewarding; deceptively complex and fresh for its age, it makes an unusual and delicious apéritif.
An incredibly well-integrated and harmonious forty-year-old single grain that is light yet sumptuous, fresh and clean; at its best with water and with a fine, relaxed finish.
×
This is an approximate rendering, actual position of engraving will be on the back of the bottle.
Personalise Your Bottle
Make this product extra special for yourself or create the perfect gift with an engraved message. Please input up to three lines of text for your message. Engraving Available in English and Chinese.
Guidelines on message content:
No foul, hate or discriminatory language
Nothing to suggest inappropriate consumption of alcohol, i.e. consumption by those below legal purchase age
Any mention of names in the message should have a valid reason doing so
Please select an engraving before agreeing to the Terms of Service.
Tasting Notes
Appearance
Deep gold with amber lights.
Body
Light. Very soft.
Nose
Surprisingly lively, quickly mellowing to sweetness. Clean, fruity top-notes of ripe red apples, pineapple and cape gooseberry rise above a wide-ranging, softly sweet melange of boiled and soft-chew strawberry sweets, shortcrust pastry and milk chocolate with smooth, succulent toffee. Nutty, with a trace of candle-wax, it becomes softer with a little water, slowly building a gently piney, mint-fresh wood note with faint, waxy, red-berries; then gaining depth with dark toffee, fruit and almond before a fresh, green apple sharpness with ginger spice.
Palate
Cool, light, drying and pine-y; gaining heat and sweetness together as if a salted caramel ice cream was infused with savoury smoke. Then quite dense and raisiny, with hints of pear drops and plum, and a pungency right to the finish. Water brings out its best, now cooler, lightly sweet, salty and softly waxy with ginger and white pepper spice, growing chewy and coating; briefly fruity then warming like a rich, moist ginger cake.
Finish
Short yet warm, gentle and sweet, with crème brûlée and ginger beneath light, cleansing eucalyptus. There's a faint woodiness as the sweetness is underscored by subtle tannins. Light with water; appetising, apéritif-like.