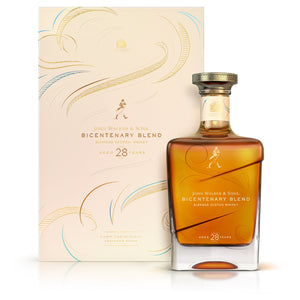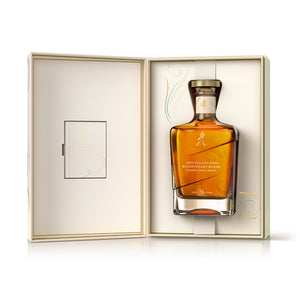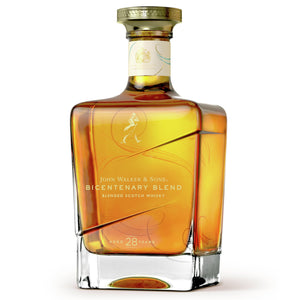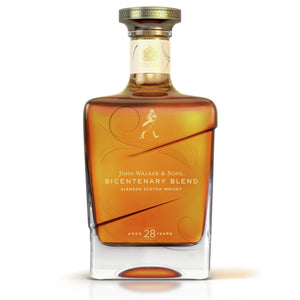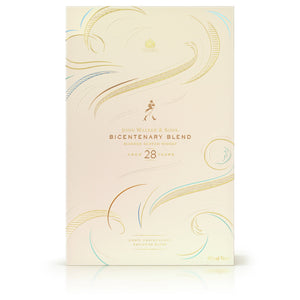 200 years ago, our founder John Walker first opened the doors of a small grocery store in Kilmarnock that would go on to change the world of whisky forever. John Walker & Sons Bicentenary Blend is an exclusive whisky that celebrates this journey.
From their vibrant store teeming with produce, John, his son Alexander and later his grandsons, began their pursuit of creating whiskies which none could rival by bringing together whisky from the four corners of Scotland. John Walker & Sons Bicentenary Blend is a sensorial journey through the fragrant aisles of where it all began back in 1820. Master Blender Jim Beveridge OBE and his small team of expert whisky makers have drawn inspiration from the thrilling flavours listed on an original inventory from John Walker's store. Using this as a window into the world where John started, they have meticulously crafted a complex whisky with rich layers that reimagines the kaleidoscope of exotic flavours that shaped our founder's imagination. Rare and exceptional whiskies, including ghost stocks from the distilleries of Pittyvaich, Cambus and Port Ellen, all at least 28 years old, have been explored to craft a whisky that reimagines the exotic flavours of the 1820s.
×
This is an approximate rendering, actual position of engraving will be on the back of the bottle.
Personalise Your Bottle
Make this product extra special for yourself or create the perfect gift with an engraved message. Please input up to three lines of text for your message. Engraving Available in English and Chinese.
Guidelines on message content:
No foul, hate or discriminatory language
Nothing to suggest inappropriate consumption of alcohol, i.e. consumption by those below legal purchase age
Any mention of names in the message should have a valid reason doing so
Please select an engraving before agreeing to the Terms of Service.
Tasting Notes
Nose
On the nose it's a complex, rich whisky with layers of flavour in which an array of fruit aromas come together in harmony, balanced with warming spices and a soft, rolling smoke redolent of the rich array of exotic goods on offer. Dried fruit such as sultanas and figs are sweetened by hints of candied ginger, before berries, brown sugar and aromatic spices fill up the senses.
Palate
The first sip opens the doors to reveal delicious layers of spice mingling with sweet honey and rich molasses inspired by the rows of tempting jars. Waves of sultanas, cocoa beans and herbal notes are carried on wisps of soft smoke leading you further down the aisles of John's store with every sip.
Finish
A sweet spice lingers as the door closes behind you.