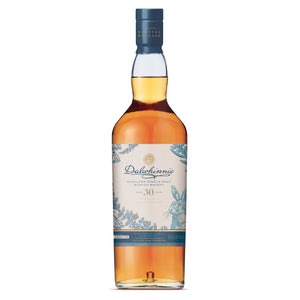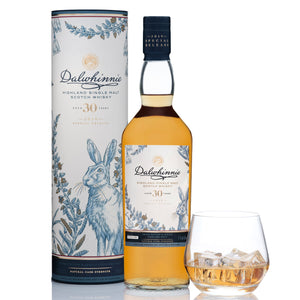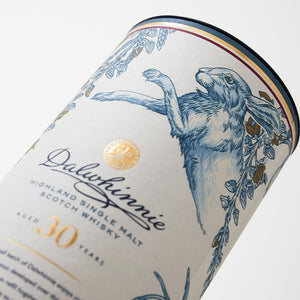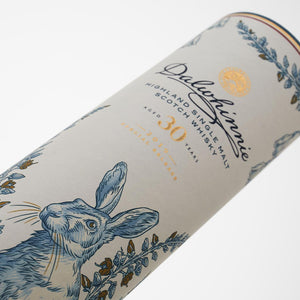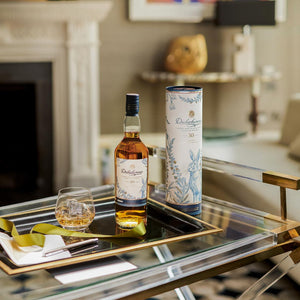 From the highest distillery in Scotland, part of her coldest inhabited community, Dalwhinnie is a real mountain malt. It is as well adapted to the harsh climate of its barren and often desolate location as the mountain hares that abound the surrounding hills.
This small batch of Dalwhinnie enjoys rich layers of flavour, developed over 30 years of maturation in refill hogsheads and butts. They have brought to a peak of perfection the moorland aromas and smoothly sweet, yet also surprisingly peppery, tastes that define the distillery character.
The aroma is mild; after a waxy, smoky top note it is savoury overall, with a sweet hint of moorland heather pollen. The texture is big, creamy-smooth and mouth-filling, the taste rich, sweet and spicy, with a touch of salt and an appealing, growing peppery heat that carries on into the tongue-tingling finish.
A very limited high-aged release of only 7,586 bottles available world wide.
×
This is an approximate rendering, actual position of engraving will be on the back of the bottle.
Personalise Your Bottle
Make this product extra special for yourself or create the perfect gift with an engraved message. Please input up to three lines of text for your message. Engraving Available in English and Chinese.
Guidelines on message content:
No foul, hate or discriminatory language
Nothing to suggest inappropriate consumption of alcohol, i.e. consumption by those below legal purchase age
Any mention of names in the message should have a valid reason doing so
Please select an engraving before agreeing to the Terms of Service.
Tasting Notes
APPEARANCE
Deep gold, with copper lights. Good beading.
BODY
Medium to full.
NOSE
A mild nose overall, with some light prickle. The top notes are vegetal and faintly smoky, as with a snuffed candle, almost suggesting a Halloween pumpkin lantern; the overall impression is savoury, with a light sweetness suggesting moorland heather pollen. The base notes are of spicy fresh-planed wood, which if a drop of water is added becomes light balsa wood. Much sweeter at first after this, with a tangy, fruity note of pickled ginger.
PALATE
At natural strength, pleasantly smooth in texture; the taste is immediately rich, sweet and savoury, then unexpectedly and appealingly becomes smoky. Adding a drop of water makes it really smooth, and slightly sweeter, yet it remains appetisingly savoury. The spiciness and smokiness still come through, and linger in the finish.
FINISH
Long and spicily warming, leaving the tongue tingling and a pleasantly earthy after taste. A little water lengthens the finish and reduces the spiciness.