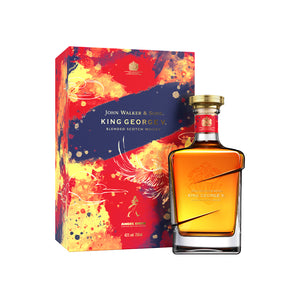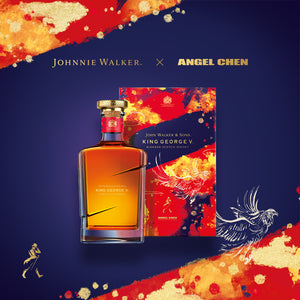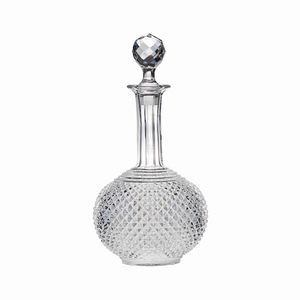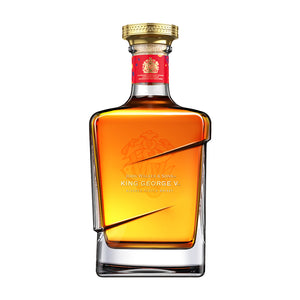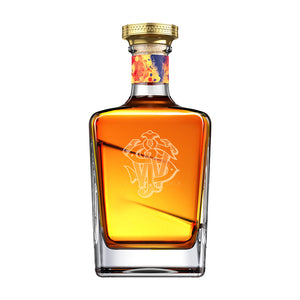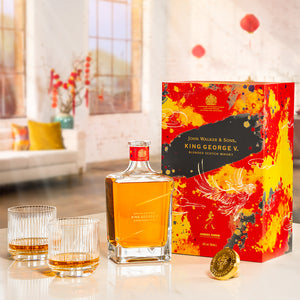 Includes a complimentary decanter with every order.

Introducing the John Walker & Sons King George V Lunar New Year Limited Edition Design created by rising star of the fashion industry, Shanghai-based designer Angel Chen.

Drawn from extremely rare and exceptionally precious casks, this rich, creamy liquid features irreplaceable whiskies from now-closed distilleries that operated during King George V's reign. Imparting a coastal smokiness and sweet spice, every drop of this liquid is a true rarity, matched only by the exclusivity of its elegant and limited edition design.

The vibrant illustrations on this year's limited edition portrays a regal bird ascending with its wings outstretched as it reaches across this fittingly opulent design.
"There's a defiant energy to my illustrations which bring to life the vibrant spirit of the bird as it soars across the design, symbolising how we need to keep moving forward, spreading goodness throughout the year to come." Angel Chen
Vividly coloured, the landscape Angel Chen has crafted is rich in plush reds and majestic golds, making this a highly desirable collectible for discerning whisky drinkers. It's also an exceptional choice for those looking to buy that important person the perfect gift to mark a successful year at work, or to wish them an auspicious start to the next one.
×
This is an approximate rendering, actual position of engraving will be on the back of the bottle.
Personalise Your Bottle
Make this product extra special for yourself or create the perfect gift with an engraved message. Please input up to three lines of text for your message. Engraving Available in English and Chinese.
Guidelines on message content:
No foul, hate or discriminatory language
Nothing to suggest inappropriate consumption of alcohol, i.e. consumption by those below legal purchase age
Any mention of names in the message should have a valid reason doing so
Please select an engraving before agreeing to the Terms of Service.
Tasting Notes
Nose: Sweet, smoky aromas deepened by Port Ellen are followed by notes of orange and Mediterranean fruits and the rich fruit spiciness - raisins, figs and cinnamon - of malts from across Scotland matured in European and American oak.
Palate: Rich in taste, on the palate there is an abundance of spice and dried fruits derived from the Speyside and Highlands whiskies with European oak character, this is perfectly balanced with creamy vanilla sweetness from the malts and grains matured in American oak, together releasing layer upon layer of flavour: sweet fruits, dark chocolate, toffee, spices and roast nuts.
Finish: Port Ellen intensifies the maritime Islay smokiness that gathers momentum through the exceptionally long, warming finish with hints of spice and pepper.